 
Spin Topper
Encrypted Secure Transactions Through Authorize.net
Round Spin Topper
The circular Sign Spinner mounts to the top of a Heavy Duty Vinyl Signpost or Vinyl Lot marker or any 4x4 vinyl post. (sign post not included).  A Round Sign Spinner contains 6 panels which are completely customizable! Print your own 8" x 10" images (preferably on photo paper with no watermarks). The Sign Spinner contains a solar panel lid, which enables it to light up automatically every day at sundown and increase your advertising hours.
To retrofit the Spin Topper to an existing sign post you will need to drill two holes that are slightly larger than 1/4" (like 19/64"), 7/8" down from the top of the 4x4 post (see video below to see how it assembles)
Square Spin Topper
The Square Spin Topper is more universal and will attach to the arm of any sign post.  The Square Sign Spinner contains four 8 inch tall x 10 inch wide sections to hold your own customized images!
Light duration will depend on how much sun the solar panel gets during the day, typically the light will last about 3-4 hours and night.

Holds six 8x10 inch images that you can print yourself (non-watermarked photo paper preferred)

Displays customizable images and information

Rotates manually and via wind power

Lights up automatically with solar power, includes on/off option if you don't wish to use the light

Can generate revenue by allowing you to sell advertising space
How to add your images to the Sign Spinner
1. Pull to remove 4 pins from lid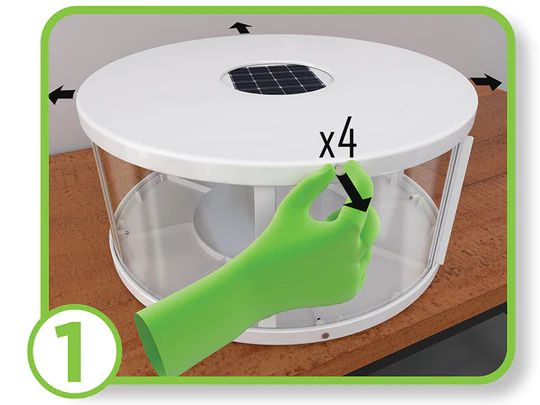 2.  Gently pull upwards on lid to remove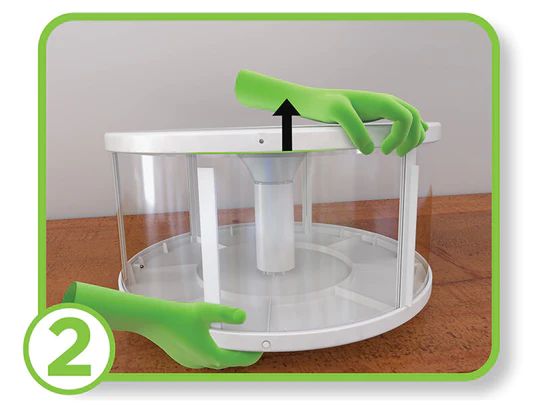 3. Unscrew support to access button*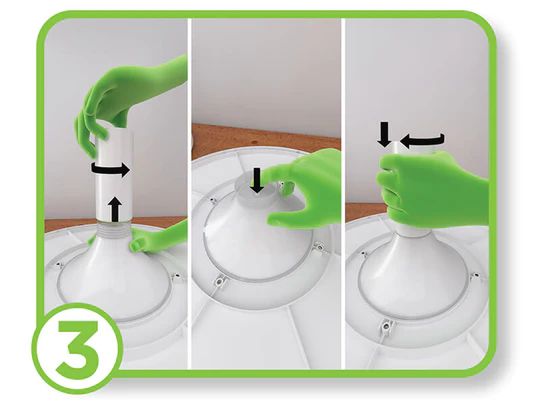 4. Insert six 8" x 10" images **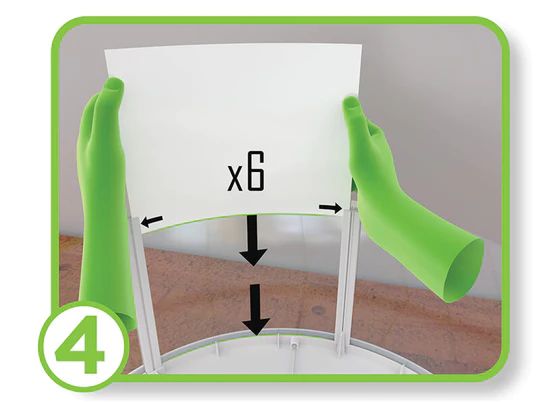 5. Use guides to line up top and press down gently to replace lid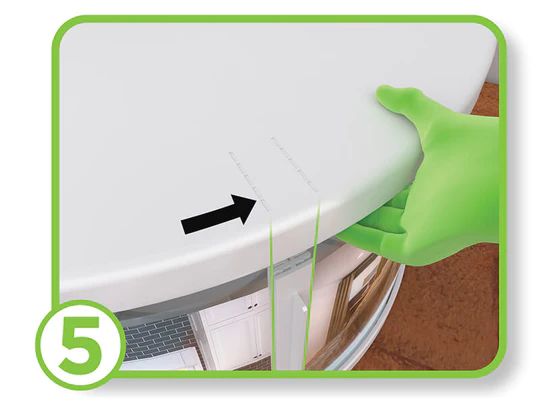 6. While gently pressing top downwards, re-insert 4 pins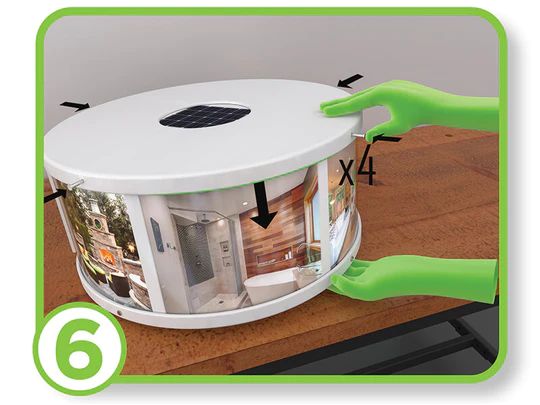 * Press button once to enable (no need to repeat this step on future installs), and screw support back onto light. To disable the light feature, simply press button again. To confirm light is enabled, place sign topper outside to allow solar charge. Take sign topper into dark room, and sign light will turn on if enabled.
** Photo paper with no watermark is preferred. Photos go inside of the plastic wall, slide down into the vertical retainers, between the two white tabs on the base, and the wall.